Olympique Lyonnais: Did you know?
Ten things about FC Barcelona's French opposition in the Champions League last sixteen that every good fan needs to be aware of
Share article
Viber

WhatsApp

Twitter

Facebook

Messenger

Copy link
FC Barcelona will be facing Olympique Lyonnais in the last sixteen of the Champions League. Time to take a closer look at our French opponents:
FC Barcelona will be appearing for the first time at Parc Olympique Lyonnais, which was opened in 2016 for the European Championships. It holds 59,000 spectators.
Manager Bruno Génésio played for the team in two different spells. He has been a coach at the club since 2007 and took charge of the first team in 2016.
Memphis Depay, Nabil Fekir, Moussa Dembélé and Bertrand Traoré are four of the biggest names in the squad.
Lyon came second in the first round group with eight points, behind Manchester City (13) and ahead of Shakhtar Donetsk (6) and Hoffenheim (3). 
This is the fourth time that Barça and Olympique have met in the Champions League. They had previously met twice in the group stage and before clashing in the round of 16 in 2009. In six games, Barça have won four, drawn twice and never lost.
Leo Messi, Gerard Piqué and Sergio Busquets are the only Barça players that still remain from the side that drew 1-1 in France and won 5-2 at Camp Nou in the return leg.
Lyon's best ever run in the Champions League was to the semi-finals in 2009/10, when they lost 4-0 on aggregate to Bayern Munich.
Samuel Umtiti is the only current player that has represented both clubs, but past examples include Éric Abidal, Sony Anderson, Ludovic Giuly and José Edmílson.
Valladolid-FCB_pic_2018-08-25valladolid-barcelona09-Optimized.jpg
The Olympique Lyonnais women's team have dominated Europe in recent years, gathering five Champions League crowns in total, including three in a  row. Both Barça and Lyon are through to the quarter finals of the current edition
One of the greatest French players ever to wear the blaugrana jersey, Thierry Henry, was outstanding against his countrymen in 2008/09, scoring three goals over the two legs.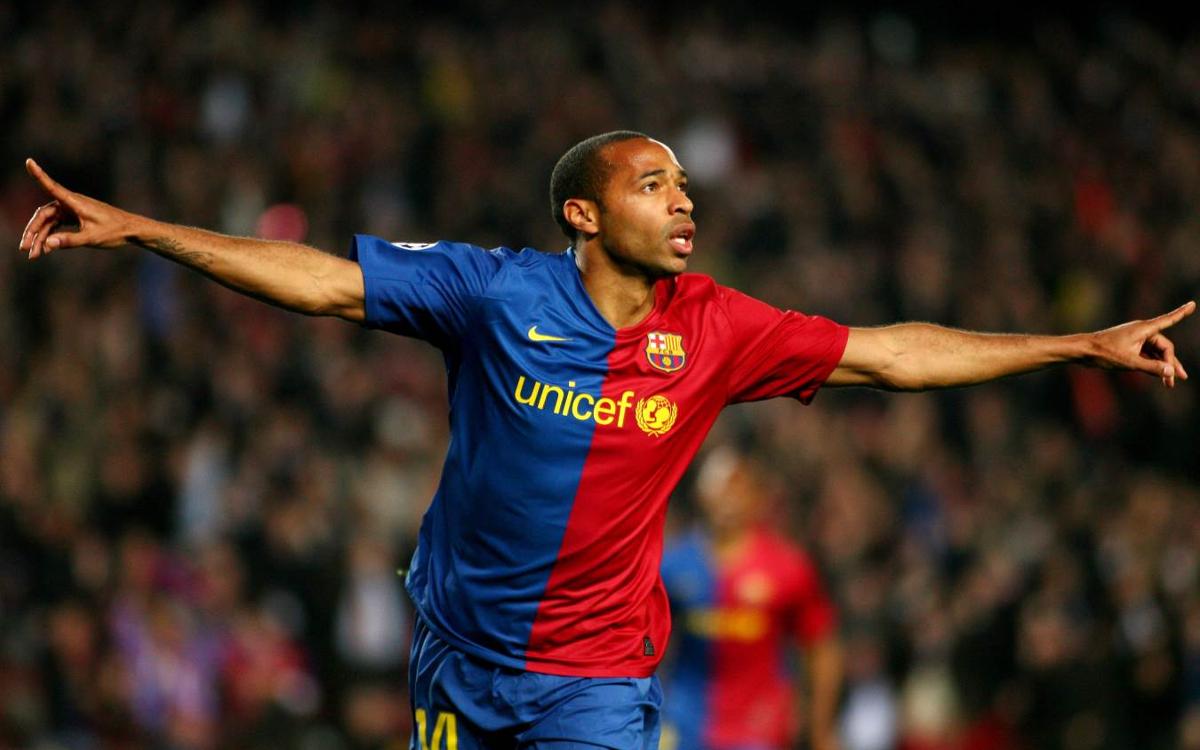 QM3D1970-Optimized.jpg
Share article
Viber

WhatsApp

Twitter

Facebook

Messenger

Copy link