The first team players experienced an intense week despite not having a mid-week match
Leo Messi has scored 76 goals in 2012, which allowed him to break Pelé's record of goals scored in a calendar year (75 goals in 1958)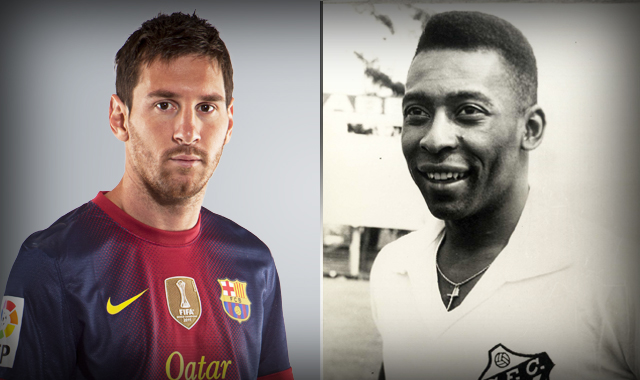 - LFP give four Barça players awards
Barça once again dominated the LFP awards which are given to the best players in the first and second divisions from the 2011.12 season, with four players wining in five categories.
 - Induráin: "Messi can break any record he wants"
The ex-bicyclist and five-time Tour de France champion highlighted Barça's dedication to teamwork and praised Messi and the FC Barcelona squad
- Leo Messi sets sights on new challenges
This week Messi broke Pelé's record and was named the best footballer and best striker in the Spanish league by the LFP. The Argentine can break a handful of additional record in the coming months.
- Leo Messi nominated for FIFA Puskas Award
A Leo Messi goal for Argentina is one of ten goals nominated for this year's FIFA Puskas Award, given annually by FIFA for the best goal of the year.

- Ninth anniversary of the debut of Messi
The Argentine played in his first match with the first team on 16 November 2003, aged 16, in a friendly against Porto


- Zaragoza, familiar foe that has never beaten David Villa
David Villa is up against one of his former clubs, against whom he has won seven games and drawn four, scoring three goals. He made his first division debut at the Aragonese club and has played against them while wearing the shirts of Sporting, Valencia and Barça.



- Xavi Hernández, the man of a thousand passes
Barça's midfield maestro is the most successful passer of the top five European leagues so far this season and the only player to have completed 1,000 successful passes.