Neymar da Silva landed in the Catalan capital and was officially presented as an FC Barcelona player this Monday, June 3
20.37 - Neymar's first press conference as an FC Barcelona player has come to an end. [+] Photos.

---
20.00 - Photo of Neymar at the press conference.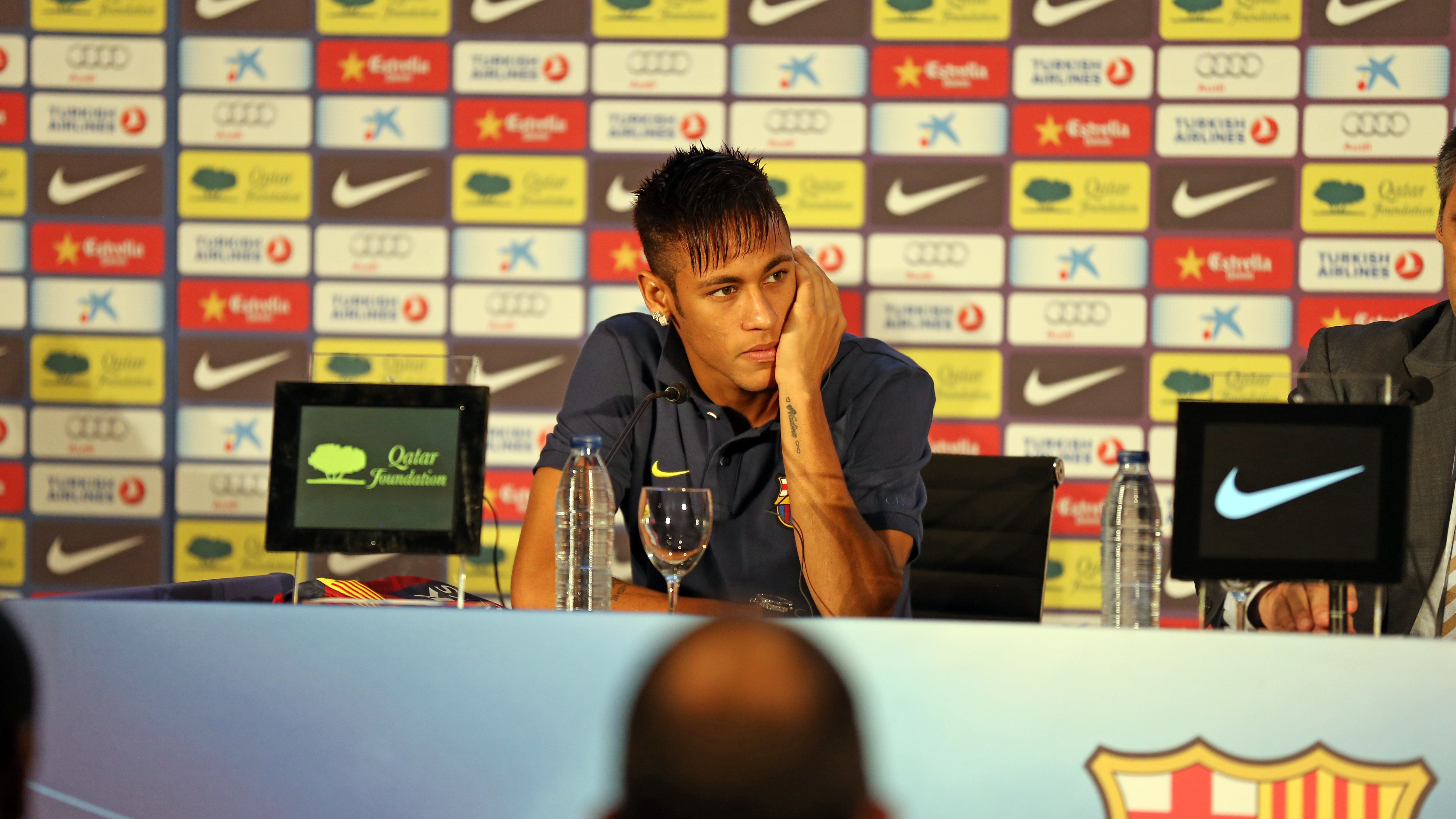 ---
19:45 - FC Barcelona will pay a total of 57 million euros for Neymar Jr. The player's buyout clause is set at 190 million euros.
---
19.40 - Neymar at the Camp Nou for the first time [+] Photos
---
19.35 - Neymar's first words as an FC Barcelona player:
---
19.30 - Neymar's press conference has started
---
19.15 - Neymar juggling at the Camp Nou:
---
19.00 - Neymar signs his contract

---
18.50: Adriano Correia stops by the Camp Nou to greet Neymar.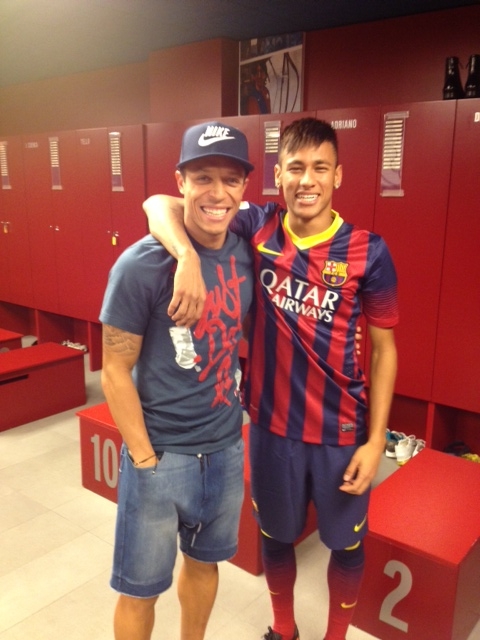 ---
18.42: Neymar Jr addressing the Camp Nou in Catalan: "I'm very pleased to be here!"
---
18.36: Neymar Jr come out onto the pitch of the Camp Nou! The fans go wild and sing the FC Barcelone hymn.
---
18.25: The new FC Barcelona player changes into the FC Barcelona 2013/14 kit in the Barça dressing room.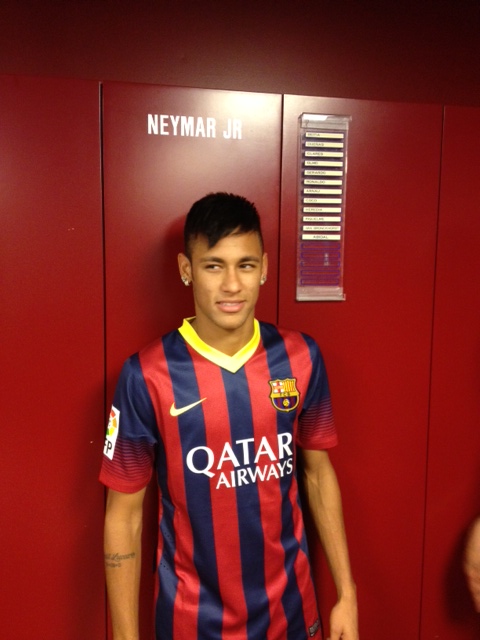 ---
18.30: Neymar signs contract with FC Barcelona, set to stay through 2018
---
18.00: 334 accredited members of the press attend Neymar's presentation at the Camp Nou
---
17.15: The Camp Nou readies to welcome Neymar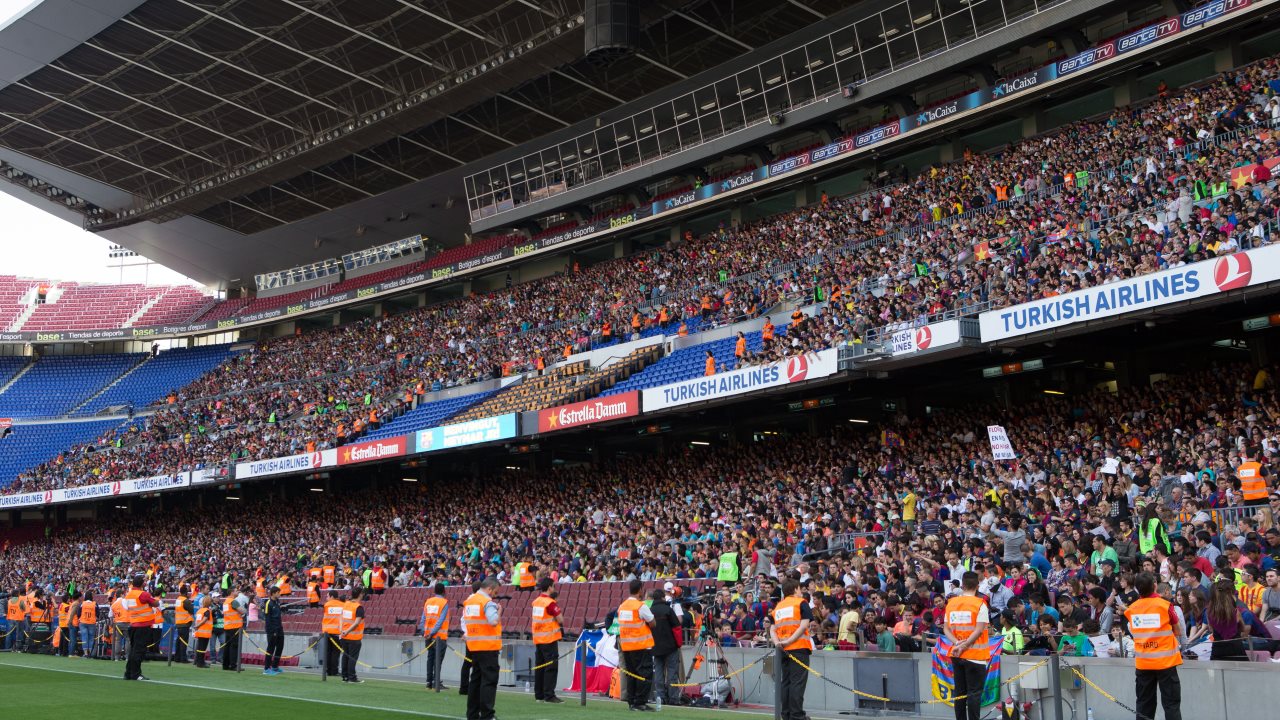 [+] PHOTO GALLERY

---
17.05: Neymar passes medical

---
16.40 h: Marcelinho Huertas, Barça Regal player, welcomes Neymar to Barcelona:
He podido dar la bienvenida al crack esta mañana en el Palau! Mucha suerte para el! #neymarfcb @njr92 twitter.com/Huertas09/stat…

— Marcelo Huertas (@Huertas09) 3 de junio de 2013
---
16:30 - Neymar arrives to l'Hospital de Barcelona, the Brazilian is greeted by a crowd of FC Barcelona fans.
[+] Photo gallery.
---
16:20 - Neymar in next season's training kit at the Ciutat Esportiva.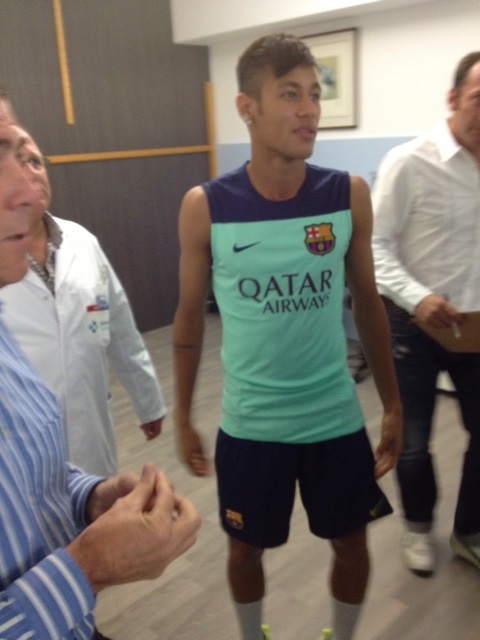 ---
15:30 - Neymar is currently undergoing medical tests at Ciutat Esportiva

---
14:55 - The Brazilian's flight arrived late at El Prat Airport, and from there he was taken directly to the FC Barcelona offices at the Camp Nou for the traditional picture in front of the club crest
Neymar has arrived in Barcelona. His flight from Rio de Janeiro touched down at El Prat at 13.02, and no sooner had he set foot on Catalan soil than he was transferred to the Camp Nou, the first time he has ever visited what will become his new home.
---
14: 50 - The photogallery of Neymar at FC Barcelona offices
---
14:30 - The player posing before the cameras of world's media

---
14:00 - First video of Neymar! Welcome!

---
13:44 - First photo of Neymar in Barcelona
---
13:30 - Remember that all of the information about Neymar's presentation can be found on our social networks

Facebook:
www.facebook.com/fcbarcelona
Twitter
[ENG] @fcbarcelona
[CAT] @fcbarcelona_cat
[ESP] @fcbarfcelona_es
[BRA] @fcbarcelona_br
[ARA] @fcbarcelona_ara
[FRA] @fcbarcelona_fra
[IND] @fcbarcelona_id
[JAP] @fcbarcelona_jap
Instagram:
www.instagram.com/fcbarcelona
---
13:02 - Neymar has landed at El Prat Airport.The Brazilian is now on his way to the Camp Nou

---
13:00 - The press, waiting for the Brazilian to arrive at the club offices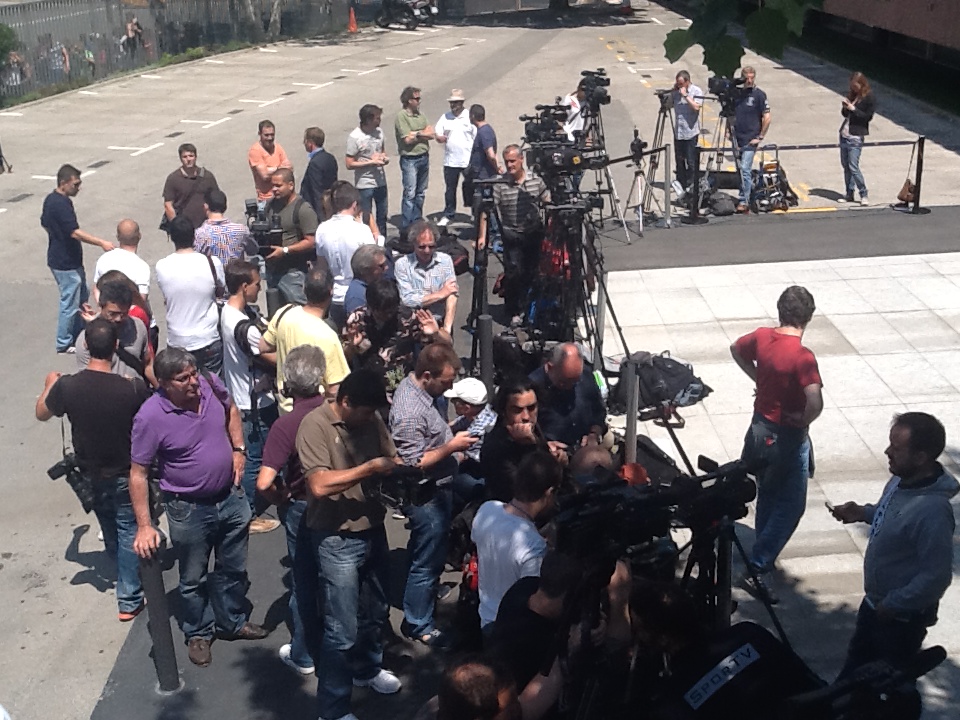 ---
12:30 - Neymar's flight to Barcelona will arrive a few minutes later than expected and the photo session will not start before 1:00 PM CET

---
12:00 - Neymar: "It is a dream come true to play for Barça"

---
10:00 - From Romário to Neymar - the Brazilian tradition upfront at the Camp Nou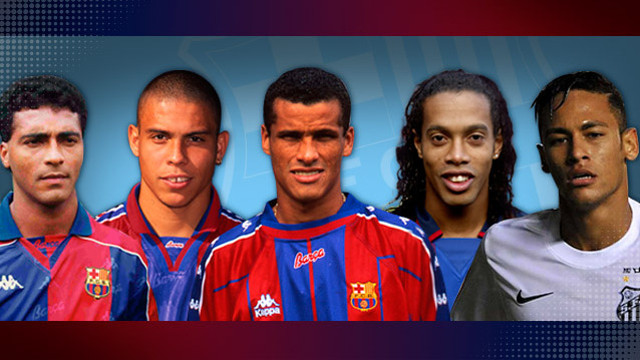 ---
09:30 - The Brazilian international is flying to Barcelona where he will be presented as a Barça player on Monday. The flight is slightly delayed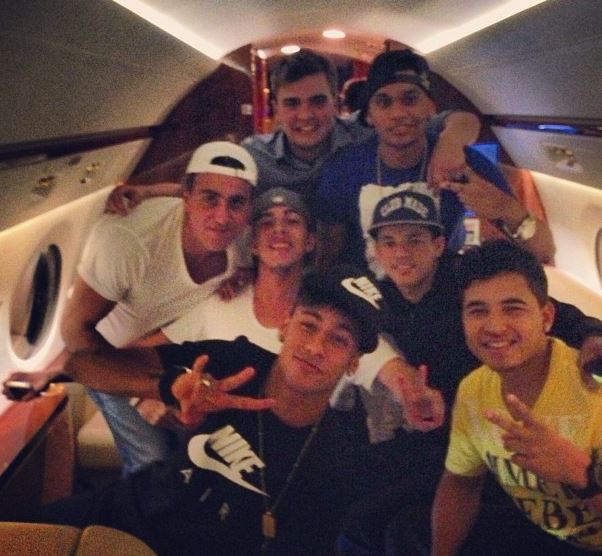 ---
09:01 - Neymar: "I'm fulfilling my dream"
It's my dream to play for Barça. I thank God for making this possible. Playing with Messi, Xavi and Iniesta is an honour
09:00 - Brazilian magic at the Camp Nou

---
08:10 - Tito Vilanova: "Neymar can score, that's something we need"
---
08:00 - Schedule for Neymar's first day at FC Barcelona
---
---
07:00 - Next Live Streaming! Neymar's Day in Barcelona on www.fcbarcelona.com
---