BARÇA MAGAZINE has included previously unpublished photographs of the Cup final against Athletic Club in this month's issue

Pep Guardiola sat down with BARÇA MAGAZINE to talk about the photos of the Copa del Rey Final against Athletic Club. We selected 3 of the 15 photos that the manager talked about. Here they are: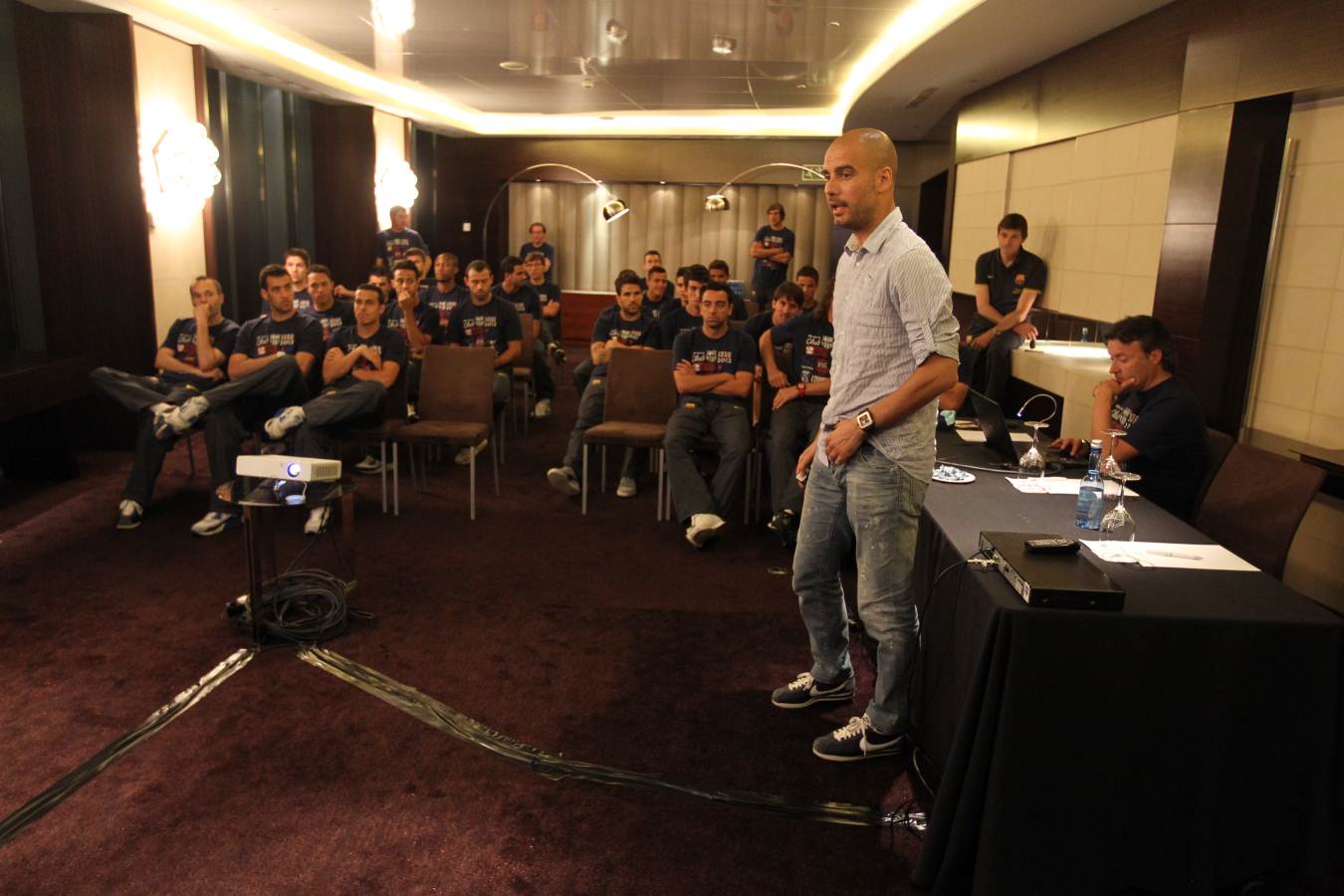 "I see a hole here in front and I don't like it very much. It happens sometimes. We had more time to prepare for this match and the day before we had trained offensive corners. I think it's a good for them to have an idea where to put the ball. In fact, the first goal came from a play after a corner. "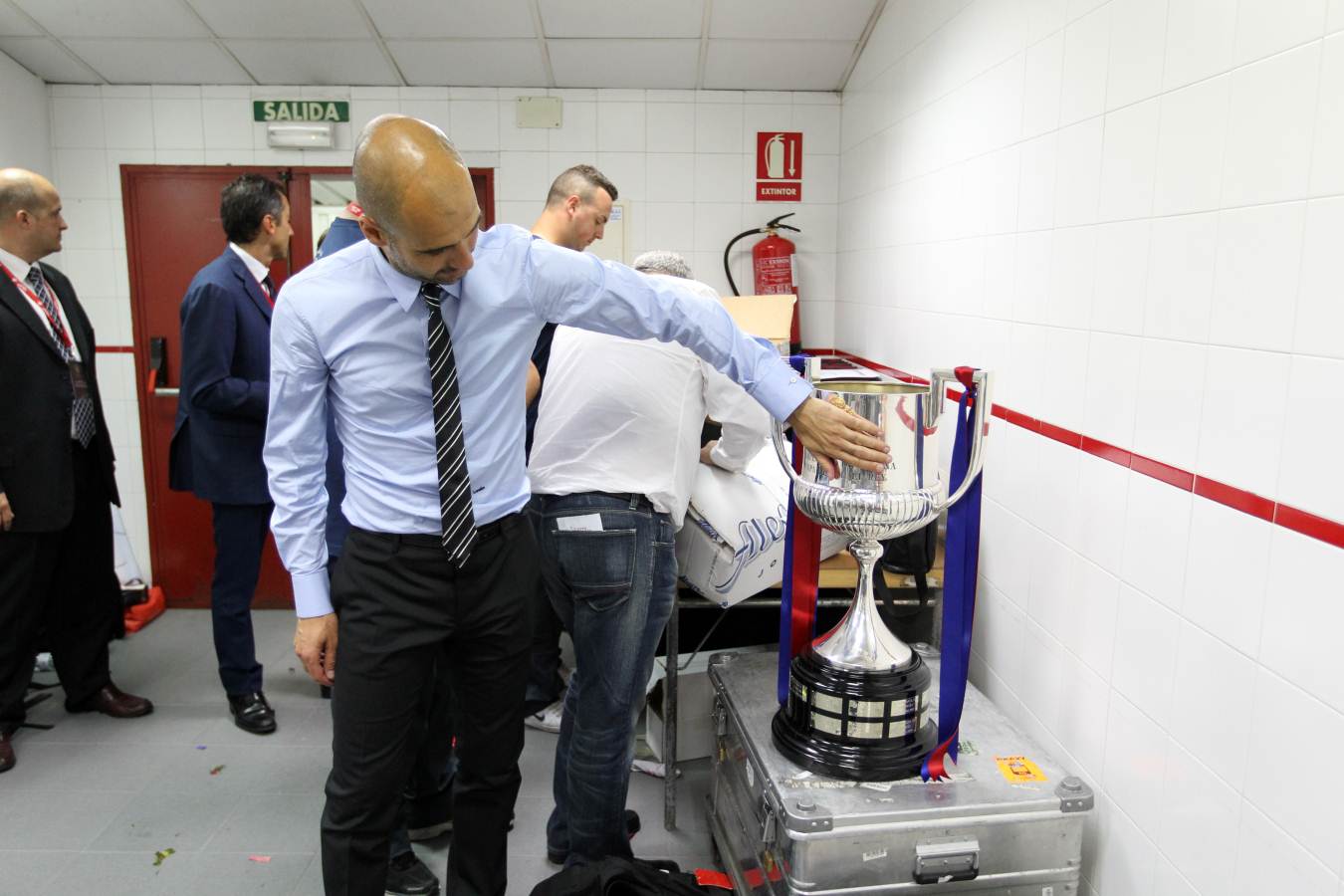 "I always think cups are beautiful, I like them, some more than others, but I like cups."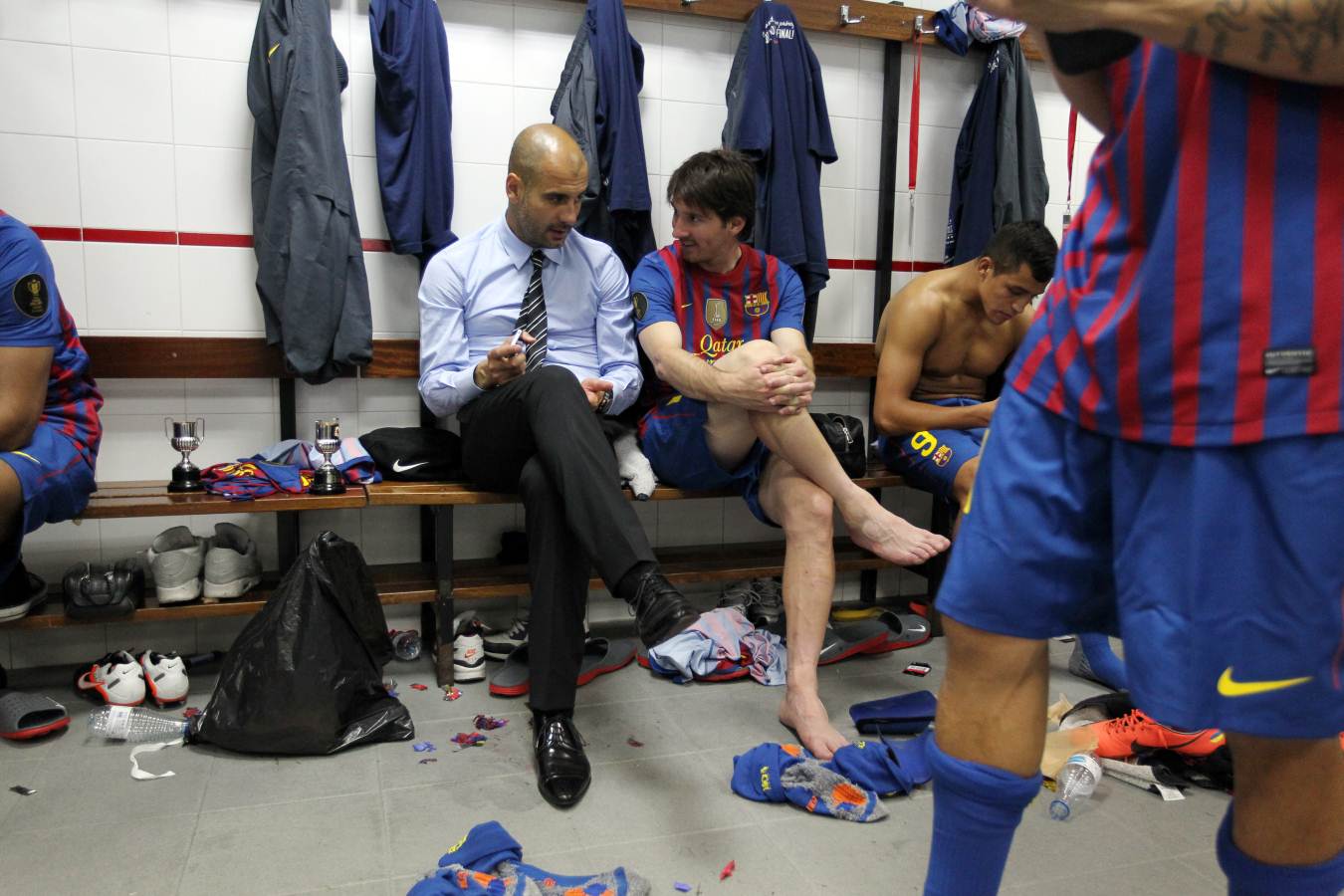 "In this moment I'm feeling a lot of gratitude, not only towards Leo, but all of them. Leo was very pleased, we all were. Alexis with his phone... which is normal, the players want to share their joy with their family and friends."