Enjoy all information about the Spanish Cup at Santiago Bernabéu Stadium
Photo galleries
Related links
20.50 - Can't watch the match? Listen to it live on Barça R@dio and follow the Club's Twitter account for live updates.

20.10 - FC Barcelona's starting line-up: Pinto, Alves, Piqué, Puyol, Alba, Sergio, Xavi, Cesc, Iniesta, Messi and Pedro. Real Madrid's starting line-up: Diego López, Essien, Varane, Carvalho, Arbeloa, Kedhira, Alonso, Callejón, Özil, Cristiano and Benzema

19.20 - After the pre-match snack, the players gather to go over the technical plan for tonight's match.

19.00 - The players gather in the Hotel Eurostars Madrid Tower lobby for a pre-match snack

17:40 - TO THE BERNABÉU FOR A SPOT IN THE FINAL | [+] MORE INFORMATION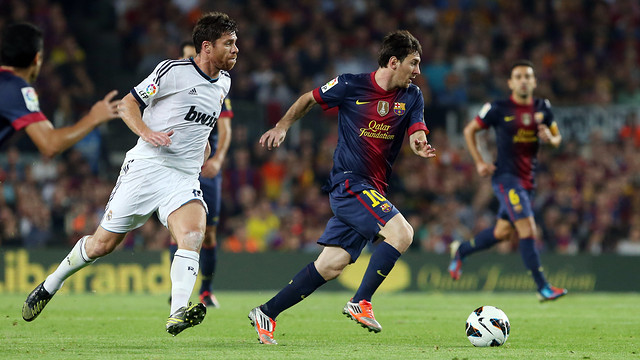 16:45 - FOLLOW THE CLASICO IN YOUR OWN LANGUAGE
Remember you can follow the clasico of the Spanish Cup in your own language. Our website is now available in seven languages (catalan, spanish, english, japanese, french,  chinese and arabic).
You can always follow the game on our social networks: Facebook and in our six official Twitter accounts:
13:40 - THE CLÁSICO: THE BEST VIDEOS OF BARÇA VS REAL MADRID | [+] MORE INFORMATION
13:30 - THE CUP CLÁSICO HIGHLIGHTS | [+] MORE INFORMATION

12.30 - SQUAD ARRIVES IN MADRID FOR CUP CLÁSICO

The Barça squad flew to Madrid on Wednesday at midday for this evening's Copa del Rey first leg against big rivals Real. President Sandro Rosell has joined the 19 players picked by Jordi Roura. Barça are in Madrid, ready for tonight's Copa del Rey semi final first leg showdown at the Santiago Bernabéu. They left El Prat Airport at 11.00 and arrived in Madrid an hour later, where the temperature is 12 degrees centigrade. The party is being led by president Sandro Rosell. He is being joined by vice president Josep Maria Bartomeu and directors Toni Freixa, Pilar Guinovart, Joan Bladé, Javier Bordas, Silvio Elías and Josep Ramon Vidal-Abarca. Once in Madrid, they were transferred to Hotel Eurostars Madrid Tower, where they will rest until kickoff at 21.00. Jordi Roura has named 19 players in the squad for the 'cup clásico'.
Ja em Madrid!! "tocar e sair" instagr.am/p/VG05VAOHxQ/

— Daniel Alves (@DaniAlvesD2) 30 de gener de 2013
11.30 - THE PLAYERS TRIP
Con Alexis "Cachai"!!!!Ya montados en el avión con destino Madrid. #CopaDelRey #FCBlive twitter.com/13_Pinto/statu…

— José Manuel Pinto (@13_Pinto) 30 de gener de 2013
Ja de camí cap a Madrid, bondia! Ya de camino hacia Madrid, buenos días! Madrid here we go, good morning! #fcblive #Clásico #CopaDelRey

— Cesc Fàbregas Soler (@cesc4official) 30 de gener de 2013
11.05 - HISTORIC WINS AT SANTIAGO BERNABÉU STADIUM | [+] MORE INFORMATION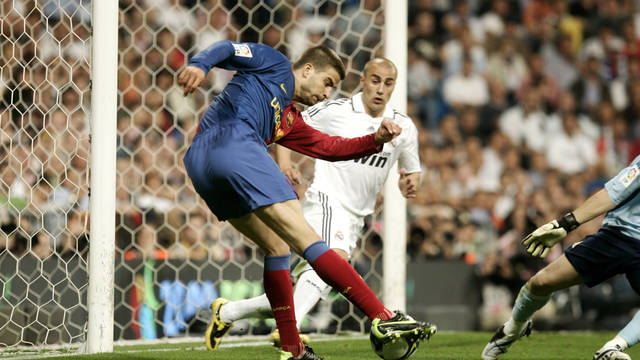 11.00 - FC BARCELONA VS REAL MADRID: DID YOU KNOW... | [+] MORE INFORMATION
The first Clásico ever was played right at the start of the century in what was called the Copa Coronación, the first ever national championship of any kind, held in 1902. Barça beat the recently formed Madrid FC (the 'Real' prefix would not be added until later) in the semi final of the five-team competition staged in the capital to celebrate the coronation of Alfonso XIII.
10.30 - CUP CLÁSICOS IN NUMBERS | [+] MORE INFORMATION

Real Madrid and Barça are about to meet in the semi finals of the Copa del Rey. To get here, the former have had to get past Alcoyano, Celta and Valencia, having won four, drawn one and lost one. Barça have knocked out Alavés, Cordoba and Malaga, with 5 wins and a draw. Real Madrid have yet to concede a goal at the Bernabéu. Barça have scored five headers in the tournament. The following is a review of the respective teams' stats so far in the Spanish KO competition.
10.00 -  TRAVELLING TO MADRID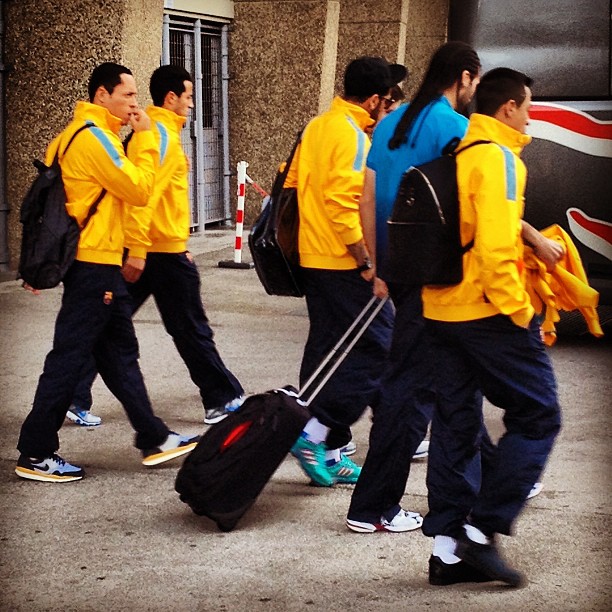 08:00 - SPOTLIGHT ON REAL MADRID | [+] MORE INFORMATION
Real Madrid vs. FC Barcelona. The Clásico. It's a match that's eagerly awaited by fans from all around the globe, and this evening the two giants of Spanish football will face off for the fourth time this season. Since Tito Vilanova took charge of the Barça bench the Blaugrana have defeated Real Madrid once (3-2, Spanish Super Cup away leg), lost once (2-1, Spanish Super Cup return leg)