Medical, signing ceremony, standing ovation at the Camp Nou and a press conference. Without a doubt, it was a very intense day for FC Barcelona's newest player
It will take a long time for the memory of Thursday's events to fade from Jordi Alba's memory. If Wednesday served up an entrée of excitement for Alba as he posed with the FC Barcelona crest, then Thursday was a veritable feast of intensity for the player. The following is an overview of Jordi Alba's first day as an Azulgrana.
- The defender from Hospitalet stopped by the Camp Nou at noon for the traditional photo-op with the FC Barcelona crest at the Club offices.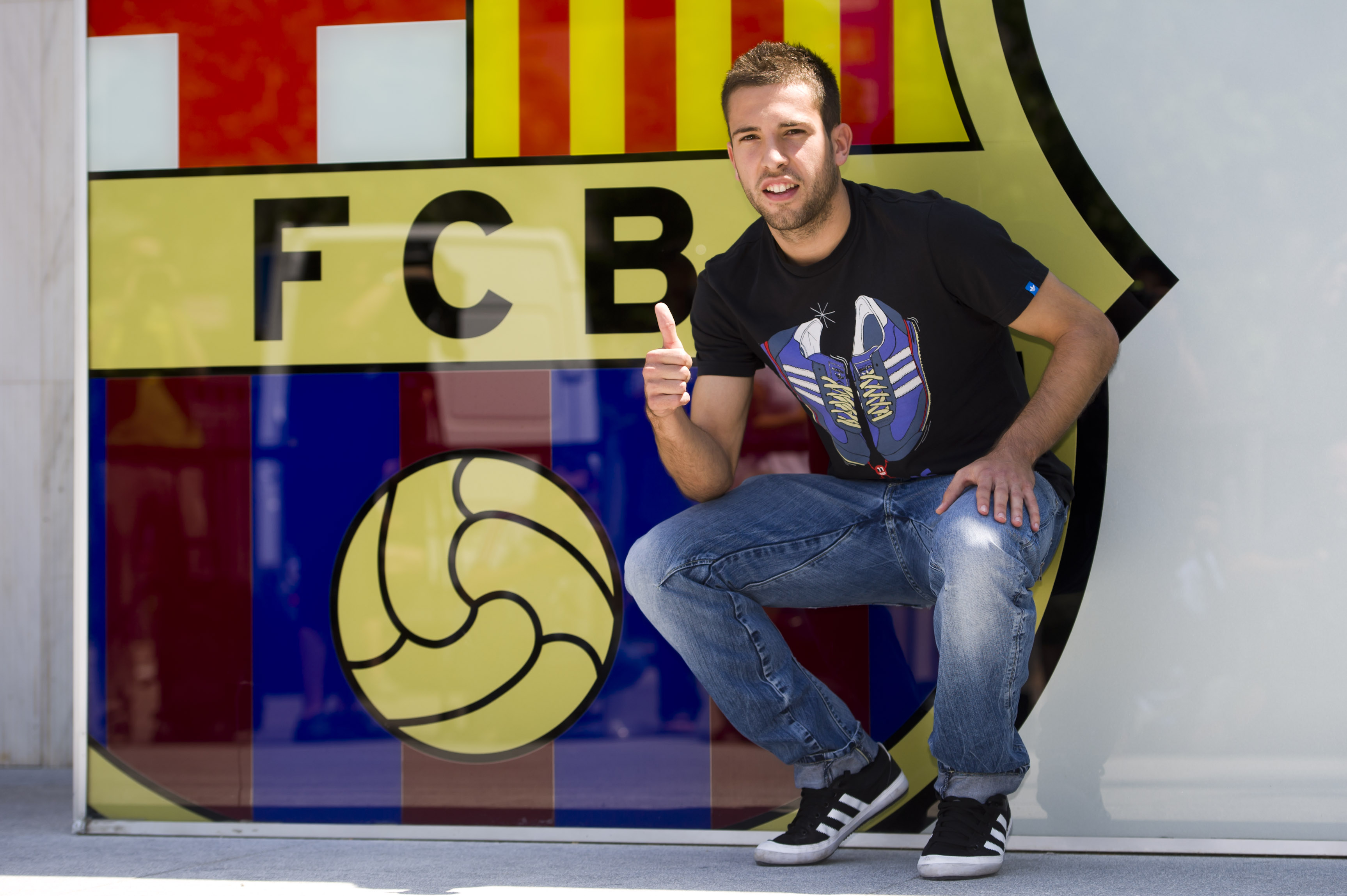 - -Moments later, Alba spoke with Barça TV and he showed himself to be eager and excited to play for, as he puts it, "the best team in the world."
- On Thursday, the day started off with the player undergoing and passing his medical. This was the last step of the signing process before he penned his contract with the Azulgrana Club.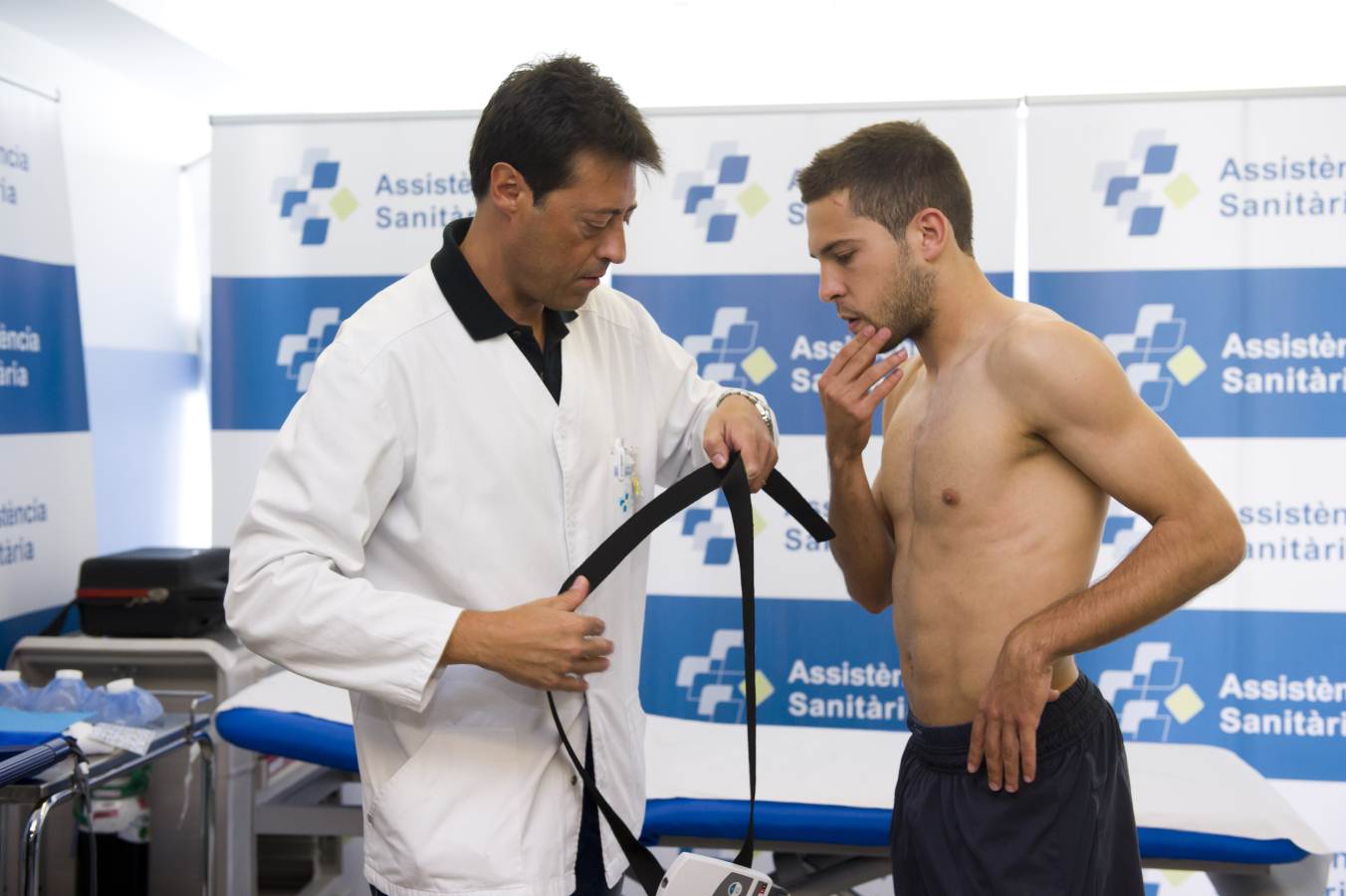 -Hours later the left back signed the contract which binds him with FC Barcelona for the next five seasons. His buyout clause is set at 90 million euros.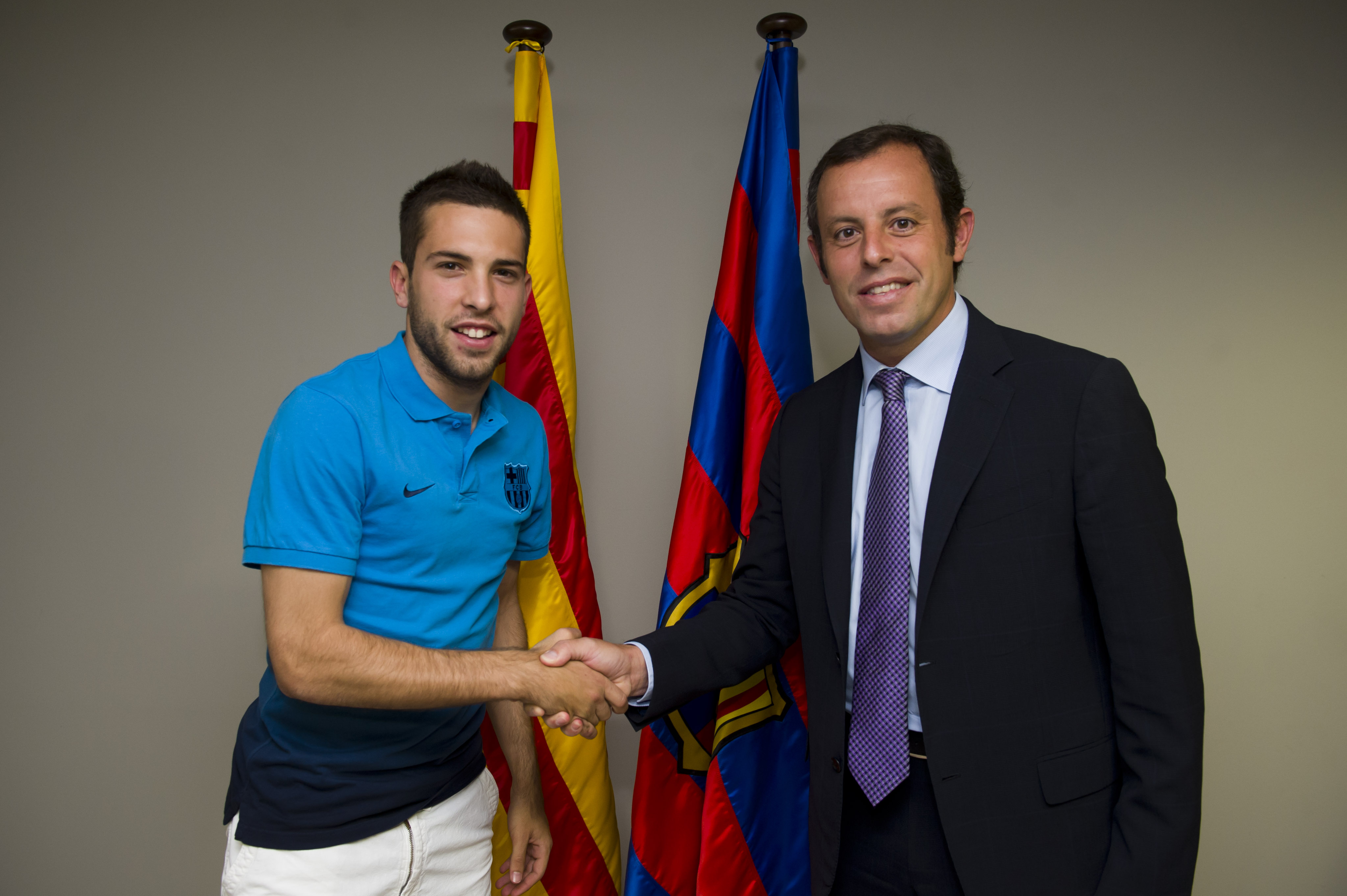 - In the Barça dressing room the player posed for the first time with the Barça kit. This is the first image of the player with his new jersey, it was published on FC Barcelona's official Twitter account.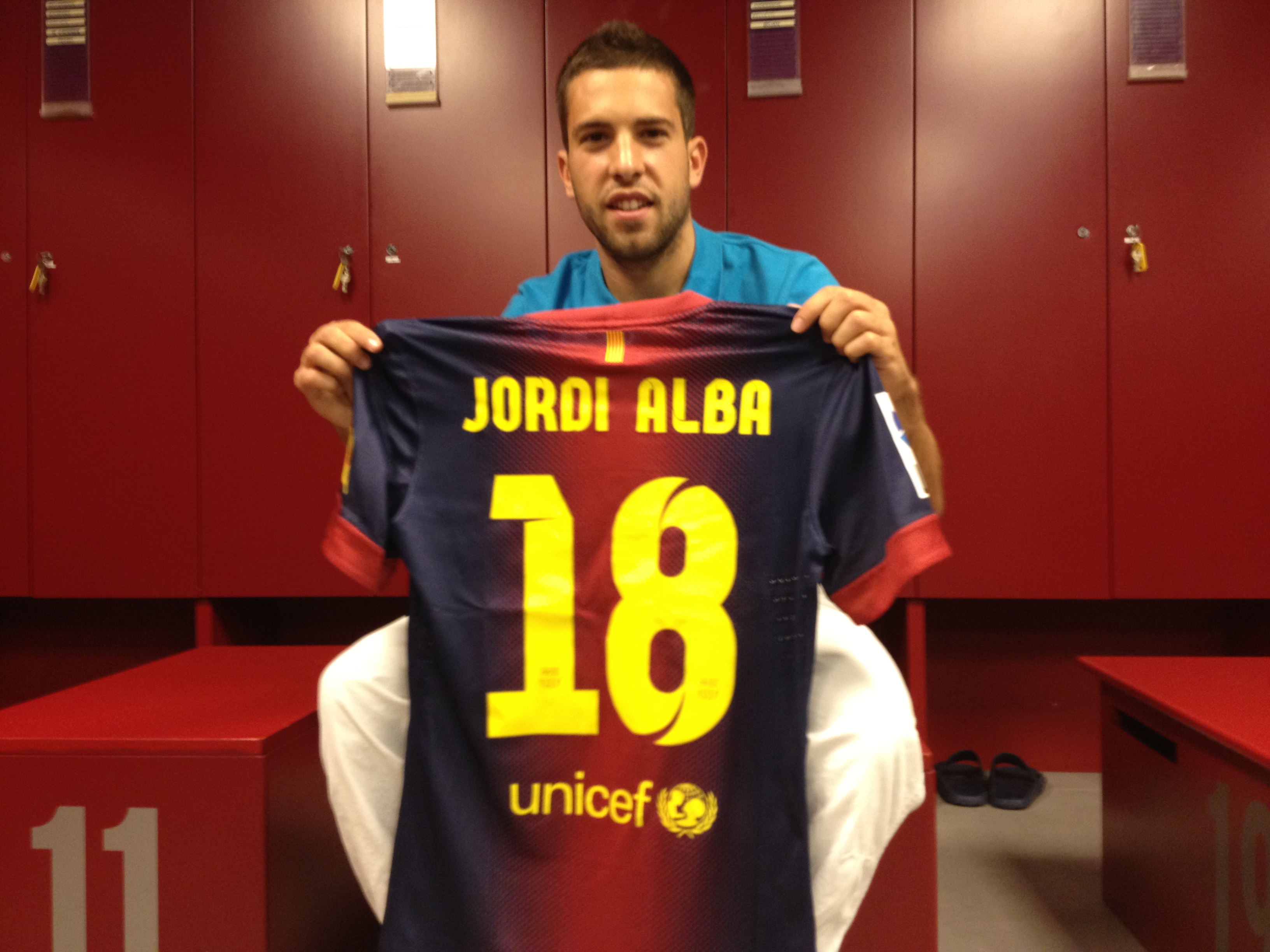 - Without a doubt, one of the most emotional and exciting moments of the day for Alba was the standing ovation he received from the 10,000 Barça fans at the Camp Nou. The player trotted out onto the pitch of the stadium as the newest addition to Tito Vilanova's team. Before the left back left the pitch he thanked the fans for their support.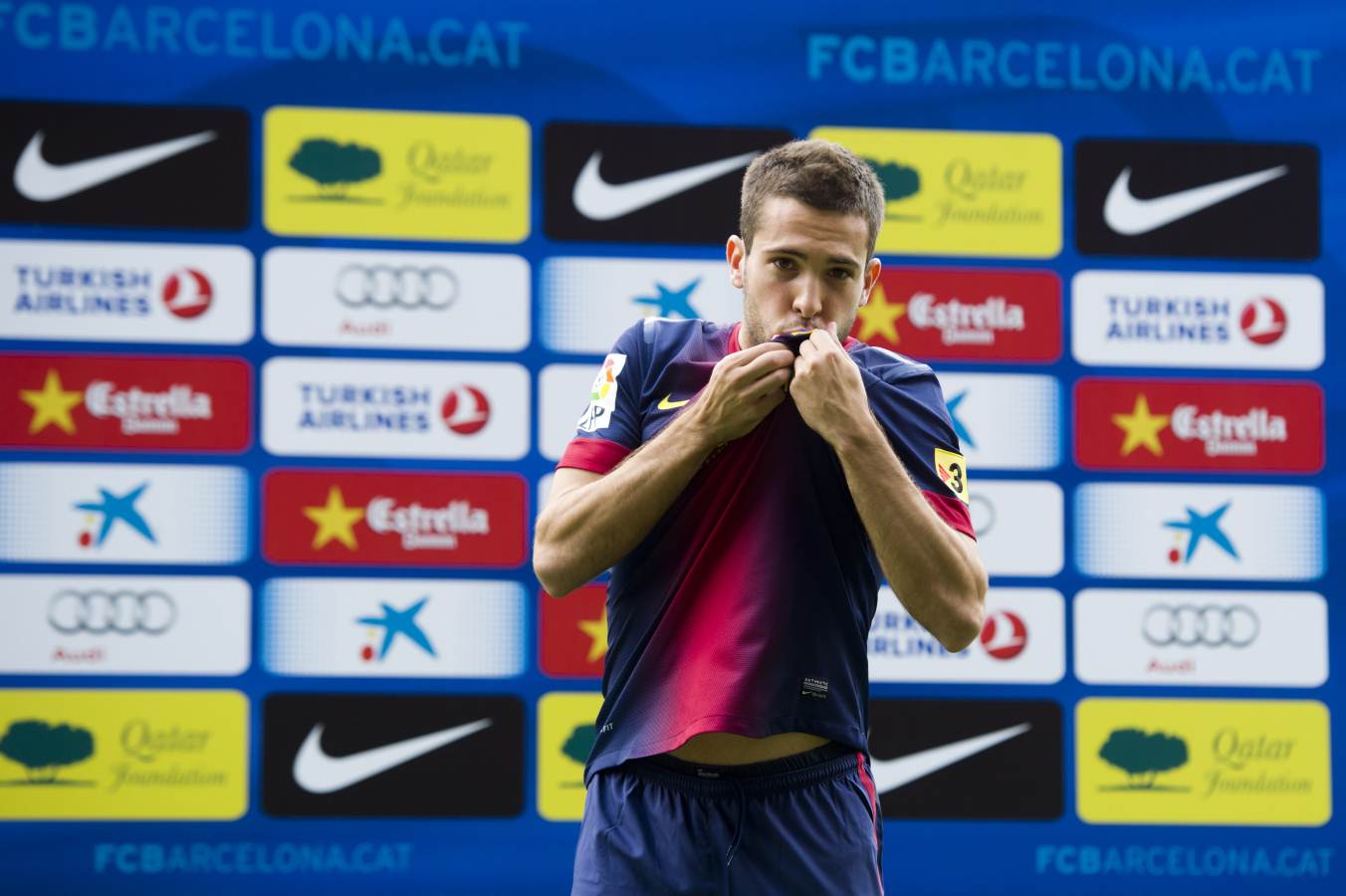 - Finally, the player closed out the day with a press conference in the Sala París. A visibly pleased Alba said that his "dream had come true."