Club captain made his debut in a 1999 league game in Valladolid

Puyol has led the team to three Champions League titles


Carles Puyol is the heart of FC Barcelona. The Club captain, who this Tuesday signed a contract extension to keep him at the Club until 2016, is in his 14th season with the first team squad and below we look back on ten key moments during that period:
2nd October 1999. The day that Louis van Gaal handed Puyol his debut, bringing him on for Simao in the second half of the league game in Valladolid. That was to be the first of 37 appearances during the 99/2000 season.
21st October 2000. Aged just 22, Llorenç Serra Ferrer gave Puyol the job of marking Luis Figo on his first return to Camp Nou as a Real Madrid player. Puyol put in a brilliant performance and Barça won 2-0.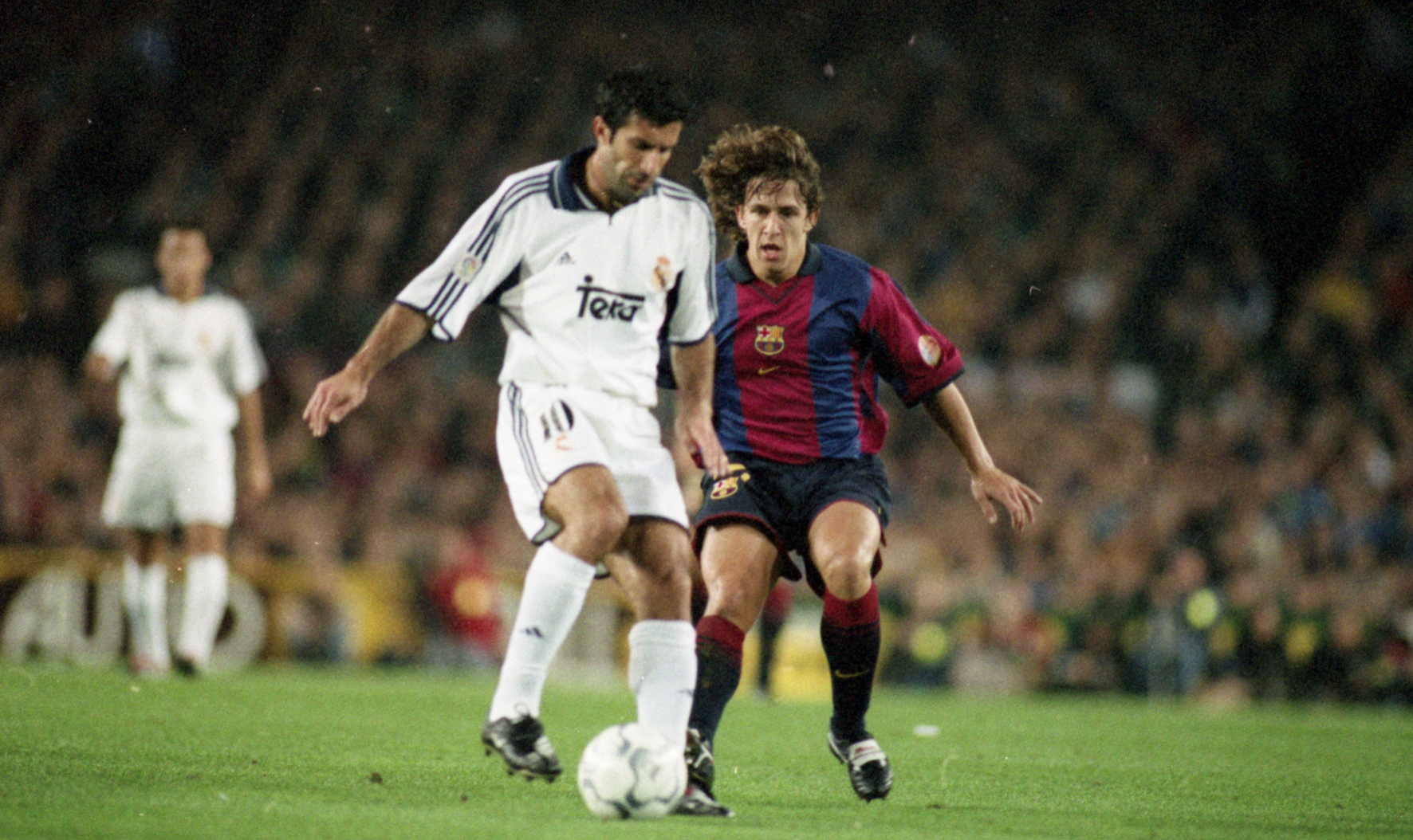 11th November 2001. His first goal, just like his debut, came against Valladolid, cutting in from the right – he played at right back for the first few years in the first team- and playing a one-two with Saviola to make it 2-0 for Barça, who ran out 4-0 winners.
23rd October 2002. Nights like this helped make him a legend. In the Champions League game against Lokomotiv Moscow, Puyol stopped a ball on the line with the club badge on the chest of his shirt and the team went on to win 1-0.
14th May 2005. During Puyol's first five years in the first team, the Club failed to win a single trophy until, in his first season as captain, he lifted the league title with Frank Rijkaard after a 1-1 draw at Levante on May 14th.
17th May 2006. Following in the footsteps of Alexanco 14 years before, Puyol lifted the Club's second European Cup after an epic 2-1 win against Arsenal in the Paris rain.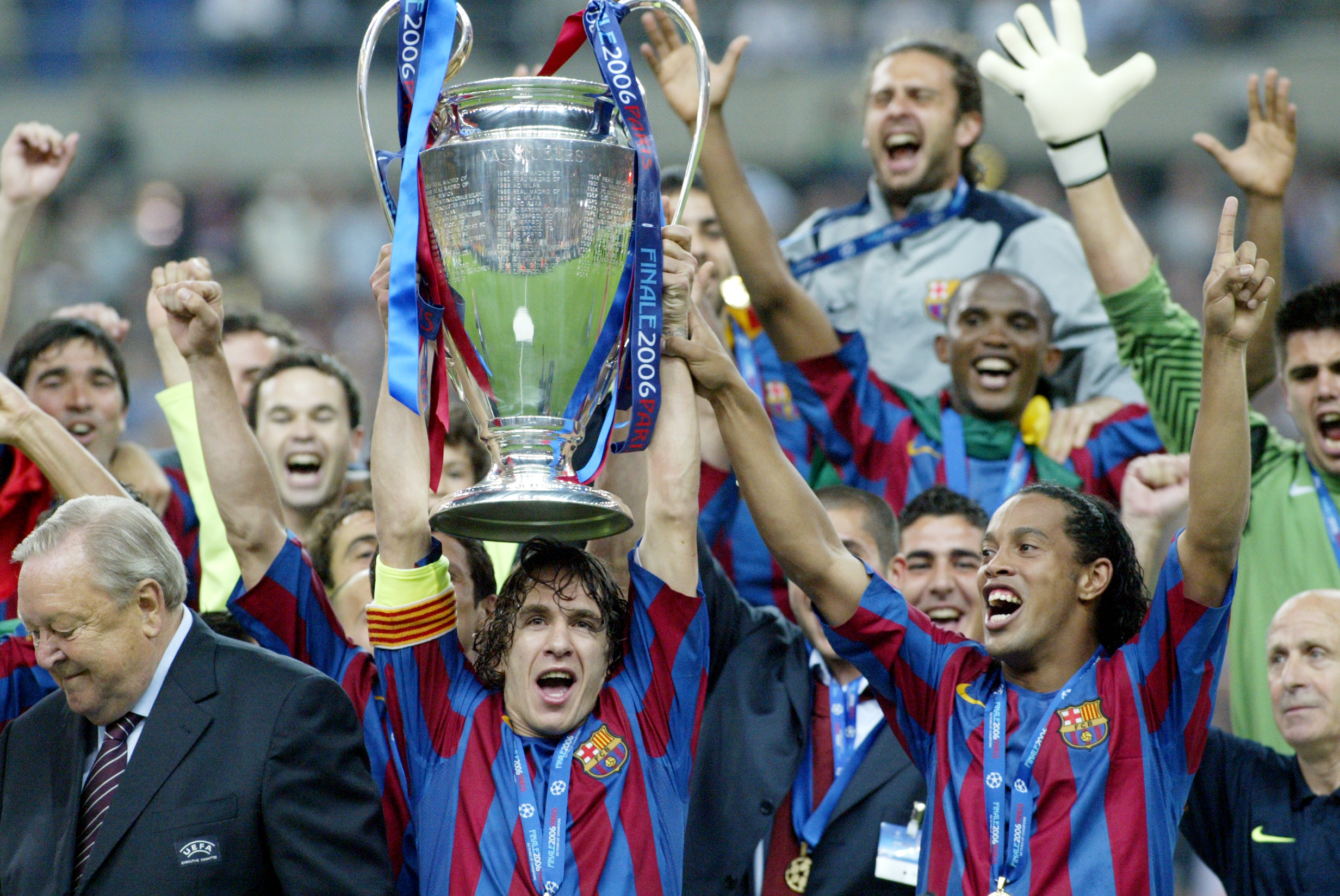 2nd May 2009. Puyol could surely never have played in a bigger win than the 2-6 victory at the Santiago Bernabeu, when the team came back from 1-2 down and Puyol took off his captain's armband at the end of the game and kissed it in front of the crowd.
19th December 2009. The best Barça team ever round off an unforgettable 2009 with the Club's first World Club Cup. A great day in Abu Dhabi as Puyol lifted yet another trophy.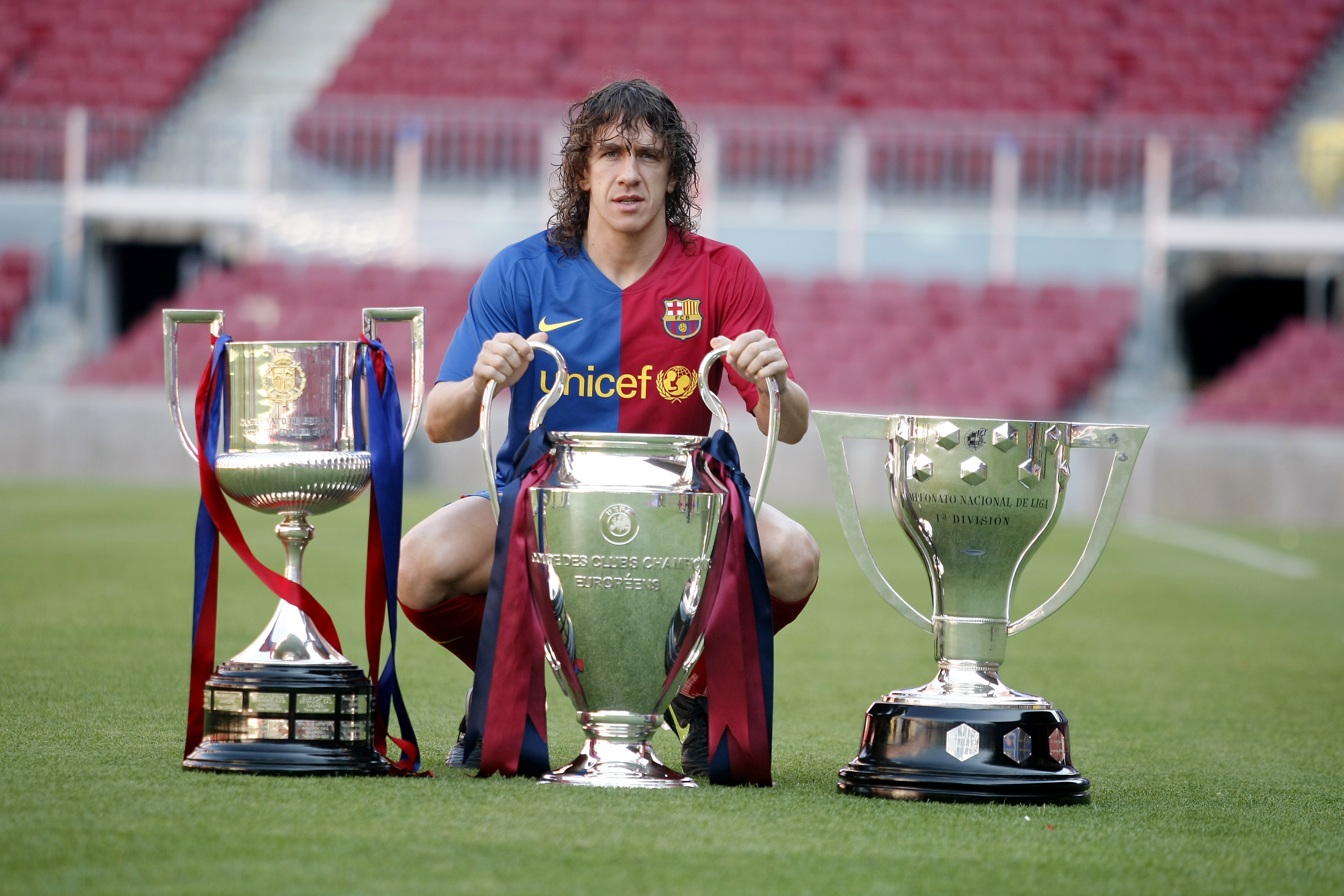 28th May 2011. After another quick recovery from injury, Puyol is able to play the final minutes of eth Champions League final at Wembley. The captain's wonderful gesture as he allowed Eric Abidal – who had been diagnosed with liver cancer a few months earlier- to lift the trophy will always be remembered.
18th January 2012. Puyol has never been a prolific goal scorer – with just 16 in 573 games – but when he does score, they always really count! Of those 16, two have come against Real