Economic vice-president Javier Faus has given a press conference to review the 2013/14 finances, revealing that FC Barcelona has made its second highest profit ever of 41 million euros
FC Barcelona closed the 2013/14 season with a club record income of 530 million euros, the first time ever that the end-of-year figure has exceeded 500 million, as revealed today by economic vice-president Javier Faus at a press conference in the Ricard Maxenchs Pressroom. He also explained that net profits this year amounted to 41 million euros, a figure previously only topped by the 49 million euros in the 2011/12 season, and that in the four seasons since 2010/11, when the new Board came into power, the club has an accumulated profit of 113 million euros. Never before has the club generated such a profit over four consecutive years, which averages out at 35 million euros a year.

The 2013/14 season also witnessed a reduction in the net debt by 44 million euros, meaning that since the new Board took over, this figure has decreased by 143 million, and as of June 30 of this year now stands at 287 million euros, while four years ago it was 431 million.

Javier Faus stressed that the unprecedented commercial and sponsorship deals involving FC Barcelona have been the driving force behind such positive changes. "We are much stronger and we feel we have a greater presence around the world than we did four years ago", he said, going on to explain that the club is particularly interested in Brazil and Russia as potential strategic targets, being two major countries where it has no partner. Faus added that Leo Messi could be used to approach the Russian market, while Neymar Jr will be a useful vehicle for getting into Brazil.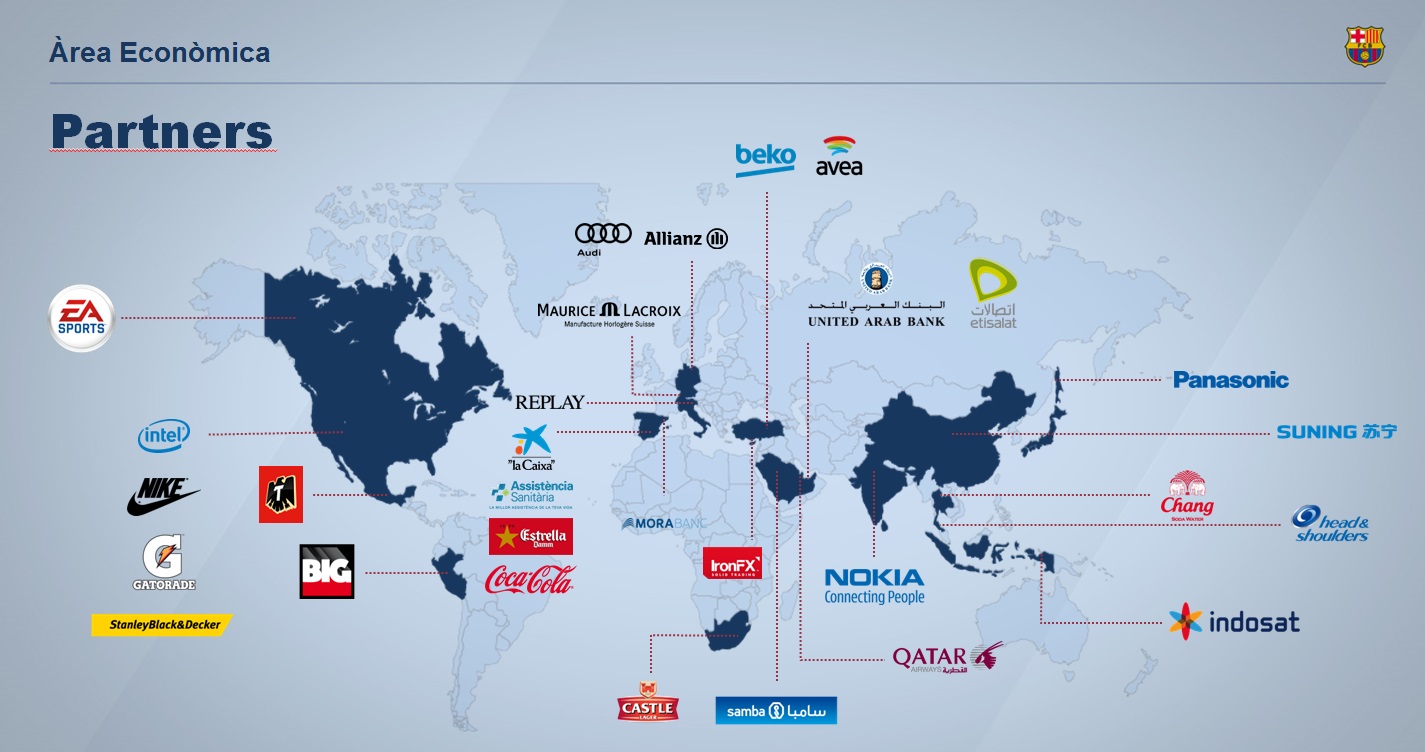 And the audits for the last four years have all been clean, without exceptions. "We want the accounts that delegates see to be a faithful reflection of the club's assets" said Faus. "That is a sign of the financial transparency that we want from the club".
He also commented that the closure of last season was the first since the entry in force of article 67 of the Statutes as approved at the last Assembly, and which has been satisfied due to the year ending with a profit and the club having a good Debt / EBITDA ratio.

Another point he wished to stress was how the club has progressed from its own funds being 62 million euros negative (on June 30, 2010) to 50 million positive. "We used to have more debts than assets, and we have managed to turn things around to achieve the own funds that the club deserves" he said.

Faus was also keen to highlight that in the last four years, FC Barcelona has risen from 24th to 2nd in the Forbes ranking of the most valuable clubs. "We have grown more than any other club in the world" he observed. "And we are the only club with so much potential to improve our contracts, and that will help to reinforce our global presence."