CAMP NOU EXPERIENCE (Tour + Museum)
News
SPECIALS OPENING HOURS:
There are no announcements today.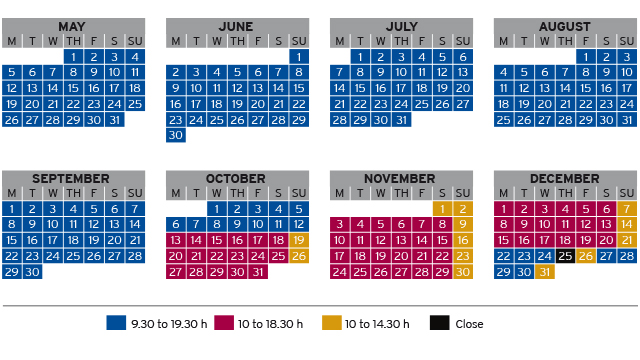 Sale of tickets ends 45 minutes before the Tour closes.
FCB reserves the right to modify the schedule, the tour or to close part of the Tour or the Museum, according to the schedule of games, training sessions or special events. We recommend checking this section before the visit.
Special schedules:
Days of La Liga or Spanish Cup matches: The Tour will be closed all day. The Museum will be open up to 3 hours before the start of the match (with a stadium visit from the second tier included)  and will re-open 90 minutes before the match up to the start of said match.

 Champions League match days: On Match Day and the day before, the Tour will be closed all day. Only the first floor of the Museum, offering a panoramic view of the stadium, can be visited until 15.00.